May 23rd, 2013
Discover the Best Metal Detectors: Best Metal Detectors Guide!
Whites DFX 300-Best Metal Detectors. Was not built so much to promote my favorite detectors. But to share with everyone that is an experienced hunter, or wants to get into metal detecting my thirty five years of experience. Metal detecting is a great hobby, with many more benefits than just finding coins.
I built this blog for everyone that is already a fan of metal detecting or those that are thinking about starting out metal detecting. It is my hope that everyone that comes to my blog gets the information that they are looking for weather it be about what detector to buy, or what metal detecting accessories are best to improve their hunts.
Review 5 Best Metal Detectors
My metal detector reviews are from my own experiences trying different detectors over the years. Let me share with you a little of my story. I got my first metal detector on a Christmas morning when I was twelve years old, my parents bought me a Radio Shack special, I think at the time it cost $39.95.
And I remember my father going out in the snow and shoveling out a clear spot in the yard so I could go out and try to find my pot of gold. Well needless to say I did not find any gold but I did find one thing. And it was a long time love of metal detecting, and the thrill that I get every time I make a new find.
You see in metal detecting it is kind of like that Forrest Gump saying "Life is like a box of chocolates, you never know what you're going to get".
Since that first detector, I have owned at last count thirty or more different detectors. I have different detectors for different reasons. But far and away my favorite, and the detector that has brought me the best results for the cost is my Whites DFX 300.
All of my five detectors that I own have their purpose. And where bought to fill that purpose. The reason I say that my DFX 300 has brought me the best results for the cost is not so much for the detector itself thought it is an easy to use great detector. It is because I actually bought it on craigslist used.
When I bought my DFX 300 the guy was asking allot, almost retail. I asked him can I give it a try and broke out the shovel that I keep in my truck and dug a few holes. All at different depths and using different coins and pieces of metal, I think if I remember right one was a hinge from a refrigerator, and the other was a few screws that I had in my truck.
Right from the beginning I could tell that this was the perfect detector for what I needed. The DFX 300 found all of the coins. And discriminated out all of the trash. Funny thing is while I was doing this test I hit on a good target other than what I had buried myself.
To keep the story short after digging the unknown target, it was an Indian head penny from 1901, I know it was not a hoard but for me it is always about the hunt not the treasure.
Enough with me and let me explain why this is a great hobby to pursue for you. First and foremost is that for those of us that in later years have gotten a little out of shape and maybe gained a little weight, just the exercise of getting outside and walking around during your hunts you will be getting great exercise without all of the treadmills, diets, and numerous other things that keep many people from getting healthier.
The second and to me is the most exciting is the history that you uncover while detecting. I have found everything from 1600+ belt buckles to coins from the 1700s and lately living near the Atlantic Ocean and having many beaches near finding "GOLD".
Just the other day on one of my first hunts of the year I found a 10k gold class ring from the class of 1970, there were no names or markings accept for the school and year. So finding the original owner would be next to impossible. But I did contact the school and ask and they had had no request for replacements or inquiries about if anyone finds.
At 10 grams, the ring at today's value in melt is worth over $190 dollars. Pretty good for a two hour hunt. Not to say I also found $14.15 in clad which are current coins and a small silver bracelet that weighed close to 2 grams worth just $1.44. For just two hours of my time I made over $200 dollars. Not to say that you will do this well every time. But there are many other benefits of metal detecting.
Chris Turner And Ring Finders
I was on YouTube and saw a person named Chris Turner, that has a site named Ring Finders. I thought hey that is a great idea. What Chris does is he prints up marketing material like cards or flyers. He has built a site and post on craigslist. He tells all of the people that work at local areas about his service. And when someone looses a ring or necklace or anything metal that is important to them, he comes out and finds it for them on a type of reward type basis.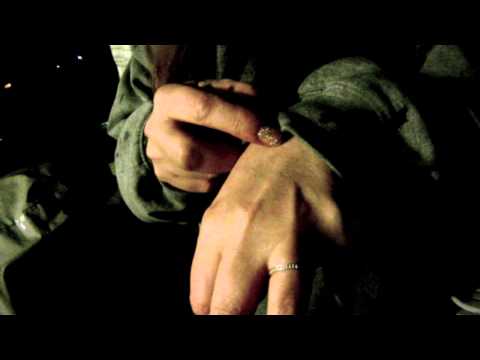 Taking his idea and just doing it on my own. I printed out some cares and spread the word. I posted online and just last summer the first time I gave it a try, I received 35 calls and found 31 of their items.
It has worked great, Through this idea I have not only been able to buy my new metal detecting equipment, I have been able to take a free trip every year to where ever I want in the world last winter it was Thailand for a month.
Once you begin metal detecting and start to make some great finds. You will start to see that this is one of the only hobbies that pay you back for the effort that you put into it. When the economy was at its worst and I had been laid off, metal detecting helped me pay all of my bills and have allot of fun doing it.
Needless to say, metal detecting has given to me many benefits far and above just finding coins. You can see why I love this great hobby so much for a short time metal detecting literally paid all of my bills easily.
That is not to say that you should start metal detecting to make money, nothing could be far from the truth. But I am just trying to show that there are more benefits to taking up the hobby of metal detecting.
Not Just A Job, Its An Adventure
Now I am not just your everyday hobbyist. I pretty much look at metal detecting as a second job. Most mornings, I usually wake at 5:30 to 6:00 am and have a small breakfast. Then I jump in my truck and drive to one of the dozen or so beaches that I have within a few miles of my home and break out my detector.
Then I work the beach for a few hours until around 9:00 or 9:30, when I pack it up and get ready for work. Unlike those that hit the gym or go jogging in the morning. I go detecting and also unlike them I get paid for my efforts. And I hazard to guess that I get at least as much exercise as they do on a daily basis, unless they are a workout warrior.
I hope that in this post I have explained some of the great benefits why I think metal detecting is the best hobby to get into. And can share my many years of experience with you. And help you choose from the Best Metal detectors on the market.
Good Luck and happy hunting. I hope that you find as many great finds as I have with your new metal detector. If you have any questions please feel free to post a comment or drop me a message with your questions. I will try to answer them as they come in. Please be patient, I will reply ASAP. Thank you for a moment of your time and hope you enjoy this small blog.